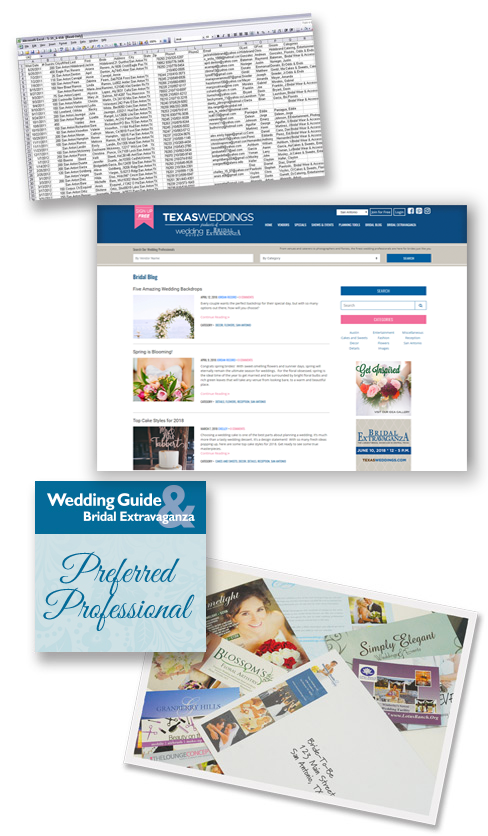 Lead List
The Wedding Guide Lead List, updated in real-time as brides register, provides the names of approximately 4,000 brides a year who are actively seeking information on your product or services. Access your leads online whenever and wherever you want. We take pride in providing you with most accurate referral list in the industry.
Downloadable in Excel (.csv) format.
Includes name, address, phone number, e-mail, and wedding date.
Specials & Events
Everyone wants a good deal. What's yours? Let brides know when you have an open day or a limited time special offer. This is one of our most visited website pages.
Bridal Blog
Our Bridal Blog offers brides a wide variety of insight and information including: Unique Ideas, Educational Articles, Helpful tips, Featured Businesses, Bride of the Week, Hottest Trends and more. Submit articles to us; you'll get the credit and a link to your profile page.
Preferred Professional Badges
Builds credibility and helps with your search engine optimization (SEO). When a bride sees that badge, she knows she is dealing with a true professional she can trust.
Networking Events
Our networking events provide you with the opportunity to network with other wedding professionals, one of your best sources for additional referrals.
Sales Training
Throughout the year we'll offer you tips, tools and ideas for improving your business.